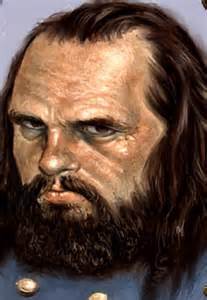 Thrond serves the Duran Court under King Iskander I as a master of whisperers. He is a shrewd aristocrat who has gained a reputation for reliably anticipating political events, and is now a presitigious advisor to the king.
Description
Edit
Lean for a dwarf, Thrond has a carefully-maintained black beard. Grim and humourless, he rarely expresses any emotion other than disdain for those he considers foolish.
Ad blocker interference detected!
Wikia is a free-to-use site that makes money from advertising. We have a modified experience for viewers using ad blockers

Wikia is not accessible if you've made further modifications. Remove the custom ad blocker rule(s) and the page will load as expected.